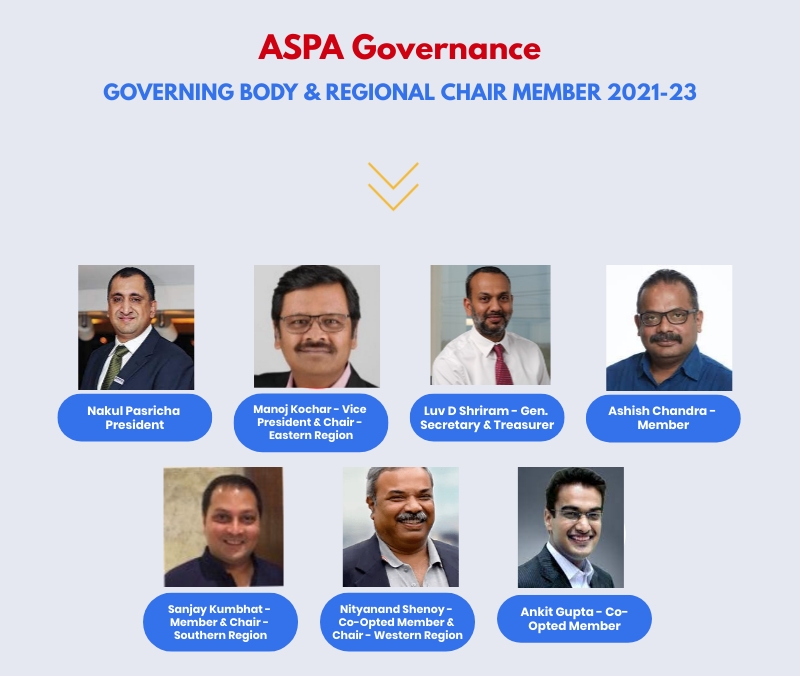 Governance
Its members oversee the work of ASPA through the Governing Body Members. The Governing Body comprises of five members.
President
Vice-President
General Secretary & Treasurer
Member One
Member Second
The Governing Body Members meets at least four times per year.
During its recent Annual General Meeting held on 12th July 2021, the members elected new Governing Body for period 2021-23.
Current Governing Body
Committees
Secretariat