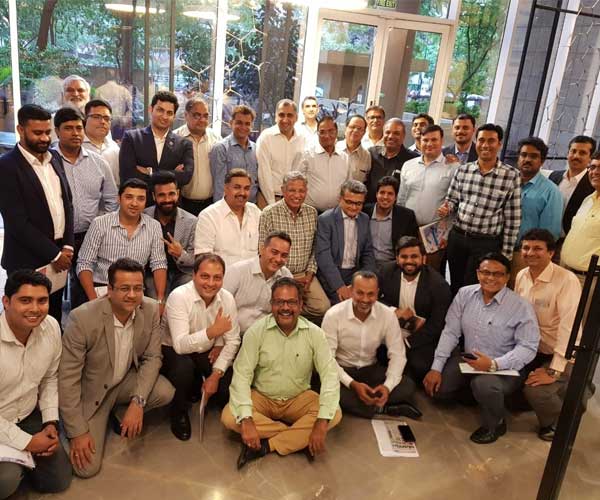 Membership Benefits
Since 1998, we are fighting against fakes and been the voice of the Authentication, Anti-Counterfeiting & Traceability Solutions providers. The association is committed to eradicate the menace of counterfeiting by promoting the use and development of authentication technologies, solutions and systems.
Any provider of an authentication solution, or a supplier thereto, operating from any part of world, is welcome to join us. As a member, you will be entitled to multiple benefits which are listed below:
Credibility & Reputation:

Enhance your reputation amongst Brand Owners and authorities by joining the only industry association representing Authentication Solutions Providers. The Authentication community respects ASPA membership.

Industry News:

Stay up-to date with the happenings in the authentication landscape with daily electronic counterfeit news alerts, weekly authentication industry alert and our quarterly magazine,

The Authentication Times

. We also publish various reports and white paper providing insight about industry latest trends & technologies.

Regulatory and Legislative Updates:

Receive alerts and articles on regulatory issues that affect your business.

Advocacy:

We advocate on your behalf - gain a say in what happens through our association's advocacy efforts with various stakeholders.

Conference & Events:

ASPA organises the annual "

The Authentication Forum

" – a Leadership Summit on Anti-Counterfeiting & Brand Protection. This is the most successful conference of its kind in India with renowned speakers, brand owners, solution providers and over 200 delegates. Apart from the conference, members get a chance to attend the annual meeting, various

Brand Protection Workshops

across the country, and also get an opportunity to exhibit at special discounted prices at various exhibitions.

Networking:

Build a valuable relationship with your peers and gain insight from industry professionals and verterans at ASPA events.

Expertise & Support:

Receive leads on technical aspects, suggestions and support from other ASPA members. Being an ASPA member helps in acquiring international membership including IHMA, ITSA & others.

Volunteer:

Help shape the future of the Association by participating in one of ASPA's many committees & regional groups.

Marketing Opportunity:

Get free listing at ASPA website and chances of advertising limited to ASPA members in the supplier's directory.

Research & Support:

Get an opportunity to associated with ASPA, R&D partners, including

CSIR-NIIST

& other institutions.

Hologram Image Registration:

All ASPA members are entitled to free registration of hologram images at IHMA

Hologram Image Registration

. It is the world's only repository of holographic images where members can register the holograms they make and stay protected from inadvertent counterfeiting. It is also a part of compliance with

ISO 14298 standard

.